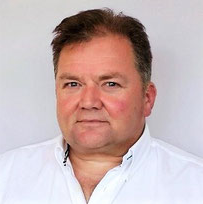 Senior Roadway Management Consultant
Warren is a transportation operations and roadway management expert and a Senior Roadway Management Consultant with True North Safety Group. He has over 35 years of public sector experience in the areas of winter maintenance, roadway management, transportation operations, sidewalk/bikeway infrastructure, road regulations (Highway Traffic Act, Municipal Act, Drainage Act, etc.), and transportation policy development. For the past 19 years, he has been an instructor for the Ontario Good Roads Association (OGRA) Winter Maintenance Snow School, and has delivered papers and presentations across Ontario and the United States, with OGRA, Association of Ontario Road Supervisors (AORS), and the American Public Works Association (APWA). Warren has had two papers nationally published in Roads and Bridges magazine related to the maintenance of low volume and rural roads.
At True North Safety Group, Warren provides expert advice in relation to transportation facility operations and maintenance. In addition, Warren provides consulting services and training related to winter maintenance best practice, winter maintenance, transportation operations and works procedures/policies, asset/fleet management and inventory, maintenance contracts, road and winter maintenance equipment operations, maintenance facility and route optimization studies, snow and ice control strategies and salt management plans and levels of service documents.